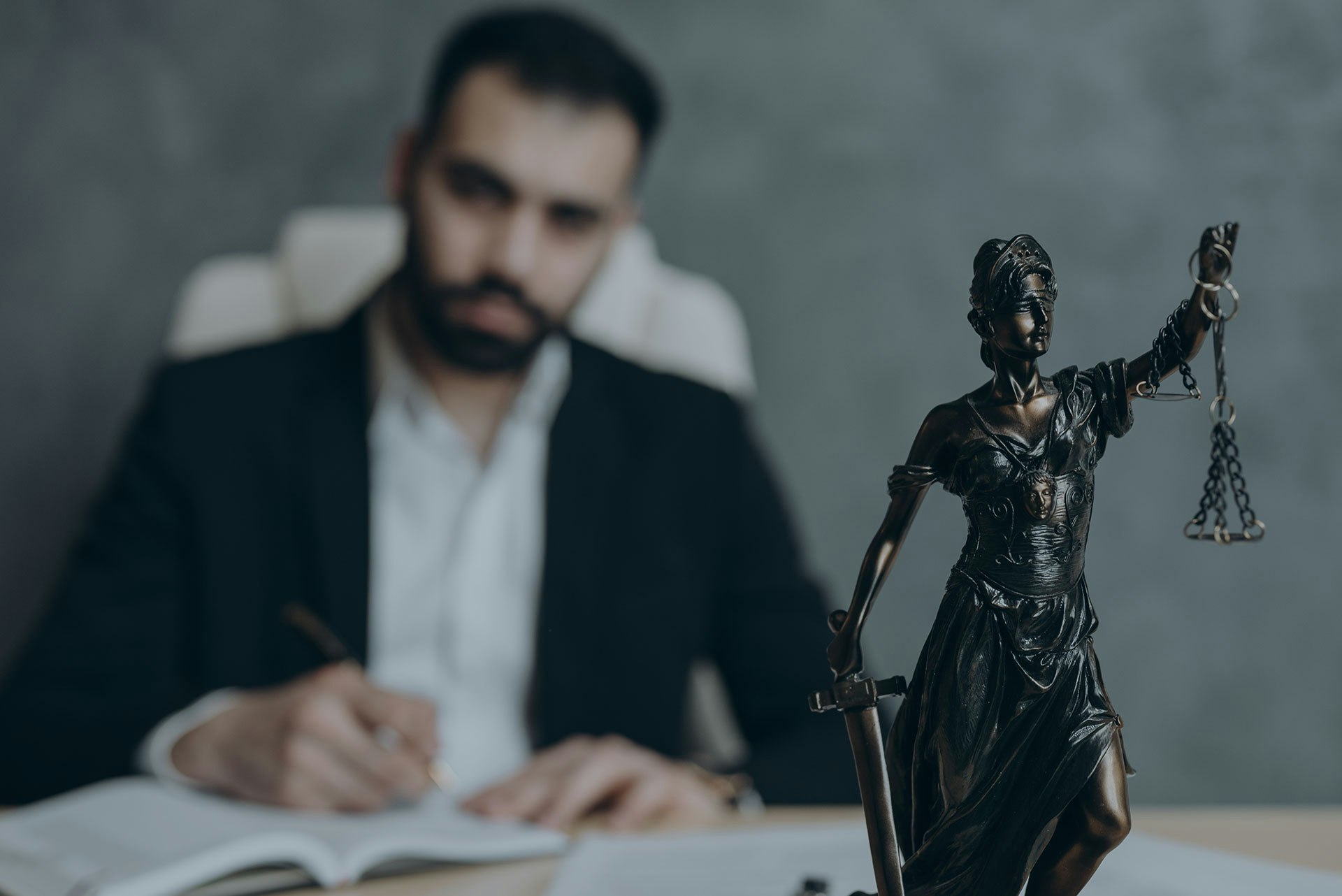 ComplyCheck
The efficient way to sanction compliance
Get started
Solution
Regulatory requirements demand that potential and existing customers be checked against international sanctions lists. Even a negligent breach of sanctions regulations can have serious consequences under criminal law and entail considerable reputational risks. The obligation to comply with sanctions regimes applies not only to companies active in the financial sector, but to all market players.
ComplyCheck offers you a simple tool to efficiently check your customer base and potential business partners and to document compliance with the relevant regulations in an audit-proof manner.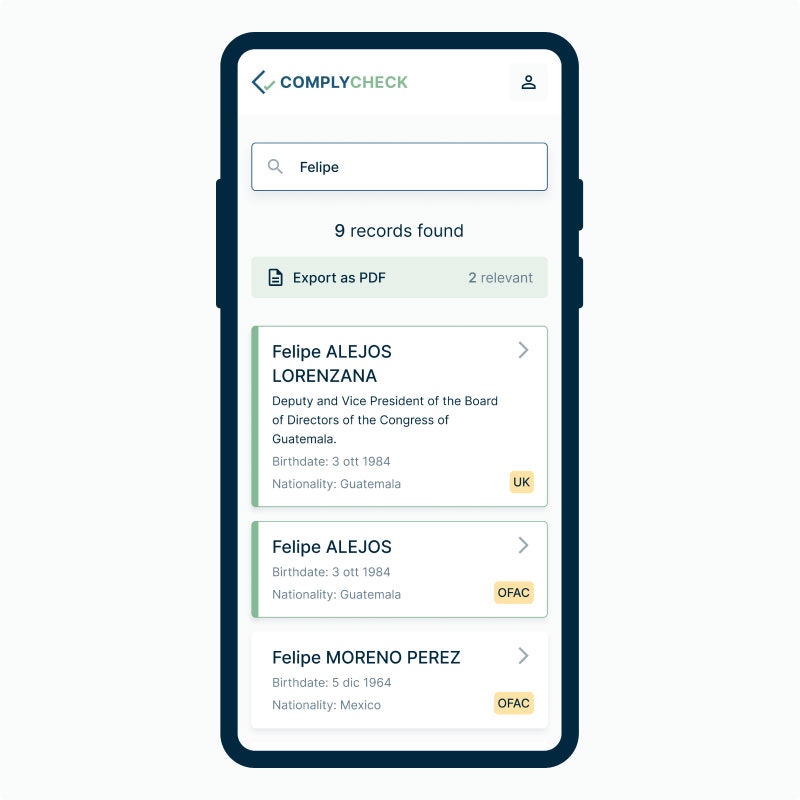 Features
The ComplyCheck platform allows you to easily screen your customer base and potential business partners for compliance with relevant sanctions requirements, thanks to these key features
User-friendly and device-independent handling
Real-time coverage of the most important sanctions lists (CH, EU, UK, USA and UN)
Mobile solution for on-the-go queries from anywhere
Generation of a report for documentation and sharing at the push of a button
Simple processing and documentation of false positives
Individual or bulk queries by uploading lists of names in a secure environment
Pricing
ComplyCheck is characterized by transparent pricing models, which are in particular attractive for small and medium-sized companies.
Free trial
Free 7-day trial - no credit card required
Start trial
---
Subscription plans
Individual access
1 user license
---
CHF 10
billed monthly
Subscribe
Team access
5 user licenses
---
CHF 35
billed monthly
Subscribe
Extended team access
10 user licenses
---
CHF 60
billed monthly
Subscribe
Reach out
 to us for tailored pricing above 20 licenses
About us
ComplyCheck is an application powered by Mercury Compliance AG, a leading law firm in the fields of regulatory and compliance matters and Sigoor AG, a leading data management solutions provider, both headquartered in Switzerland.
The platform is hosted and distributed by Fintech Services GmbH, jointly held by Mercury AG and Sigoor AG.